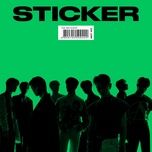 Bài hát Bring The Noize
- NCT 127
284,887
Lời bài hát: Bring The Noize
Ca sĩ: NCT 127
Sumi makidorok Super speed
Sigan eopseo uri Hi-fi ring
Sijakdoeneun geoya One, two, three
Got no limits urin geuraewatji
We going sonic

Sum makineun uri Super speed
1bun 1cho urin ojik jikjin
No need to worry
Urin geuraewatji dallyeora
Vroom, vroom dadeul dorabwa

Nae apeul garomangneun
Gireun jeonbu Game over
I break the limits
Modu nareul bogo Who that boy?

Zip, Super speeding now
Zip ibeul dada
Zip, zip, break the rules
Urin jinaganda

Eojjeorago
Dadeul neomu mari mana mana
Yeogijeogi
Nae sokdoreul nugudo mot ttarawa

Bring The Noize, Bring The Noize
Bollyum *** kkeokkeo Bring The Noize
Bring The Noize, Bring The Noize
Hitting the gain, hitting the gain

Uri wiheomhaedo joa
Doraganeun gireun eopseo
Get it outta control
Get it outta control
Fly barameul dallinda

Nan neomu ppalla yeogi Super speed
Neomu sikkeureowo enjin sori
Sijagi doeneun geoya One, two, three
Got no limits urin geuraewatji
We going sonic

Keep on going urin ppallajiji
1chorado urin sigan eopji
No need to worry
Urin geuraewatji dallyeora
Vroom, vroom
Dadeul dorabwa

Nae apeul garomangneun
Gireun jeonbu Game over
I break the limits
Modu nareul bogo Who that boy?

Zip, Super speeding now
Zip ibeul dada
Zip, zip, break the rules
Urin jinaganda

Eojjeorago
Dadeul neomu mari mana mana
Yeogijeogi
Nae sokdoreul nugudo mot ttarawa

Bring The Noize, Bring The Noize
Bollyum *** kkeokkeo Bring The Noize
Bring The Noize, Bring The Noize
Hitting the gain, hitting the gain

Uri wiheomhaedo joa
Doraganeun gireun eopseo
Get it outta control
Get it outta control
Fly barameul dallinda

What is next? gidaehaedo joa
Make some noise
Ain't gon' stop me now
Gojang nan beureikeucheoreom naege
Come on, come on, come on
Come on, come on

We going over speed with it
Son ttego gamgage matchwojin Limit
Nae momi bung tteuneun gibun
See a view from the top
Gain unlock I ain't never gonna stop

Speeding up, never go zero
Urin dallyeo *** wiro
Nae apeuroneun da bikyeo
Now I gotta get low
Hit them with a bingo

Neomu ppalla yeogi miwo
Mari mana jeori chiwo
Nan gieo bakkwo dallyeowasseo nan
Switch the mode and
I'm a ghost tonight

High-speed rebel sokdoneun forever
Michin deusi dallyeo ttaeron hamjeonge nan ppajyeo
Got the cars and the watches
All these haters gonna watch us
Booming out nan jeoldae stopping
Super speed urineun dallyeo

We never stop choegoui sokdoreul neukkyeo
Maeil bammada enjineul kyeo
Stepping in my ride
With the light secure
Igeon namanui geim geim
New day ttokganne
Speedy life we the main play
Worldwide we got no shame

Choego sokdo
Kick it bare buri butge dallyeo
Gain up time out
Super speed, we never stop
We got that fire
Mô Tả Về Bài Hát Bring The Noize ...
Các ca sĩ NCT 127 đã ra bài hát thuộc loại Nhạc Hàn. Bài đó có tên là Bring The Noize đang hot trên Tai Nhac Ve May và lẫn cả nước. Các bạn có thể nghe, tải bài hát, playlist/album, MV/Video miễn phí tại đây.

Ca nhạc mp3 Bring The Noize do ca sĩ NCT 127 thể hiện, thuộc thể loại Nhạc Hàn mới nhất, ImusicPro.Com - nhạc hay Mp3. Mời các bạn cùng thưởng thức tại Tải Nhạc Miễn Phí.

Nghe một bài hát yêu thích mỗi ngày mới giúp bạn làm việc hiệu quả hơn, tinh thần thỏa mái hơn.