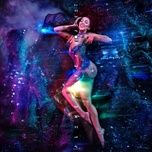 Lời bài hát: You Right
Ca sĩ: Doja Cat, The Weeknd
[Pre-Chorus: Doja Cat]
I got a man but, I want you
I got a man but, I want you
And it's just nerves, it's just dick
Making me think 'bout someone new
You know I got so much to say
I try to hide it in my face
And it don't work, you see through
That I just want to get with you

[Chorus: Doja Cat]
And you're right
You right, I got my guy
But I, I can't help it, I want you
Said, you right, I got my guy
But I, I can't help it, I want you

[Verse 1: Doja Cat]
I can't stop and look the other way
'Cause I know it could be, babe, and you never feel the same
You'd be thinkin' 'bout it every day
Don't believe in fairytales, but we got our fantasies
And it's me and you, no she
Tryna be all through your sheets
Have you all on top of me
Actin' like it's not that deep
Boy, you can take it off of me
Tell me what it's 'bout to be
Really feel it's bound to bе
I can't tell no one, but they all know

[Pre-Chorus: Doja Cat]
I got a man but, I want you
I got a man but, I want you
And it's just nеrves, it's just dick
Making me think 'bout someone new
You know I got so much to say
I try to hide it in my face
And it don't work, you see through
That I just want to get with you

[Chorus: Doja Cat]
And you're right
You right, I got my guy
But I, I can't help it, I want you
Said, you right, I got my guy
But I, I can't help it, I want you

[Verse 2: The Weeknd]
Girl, I want you like you want me too
I feel that energy (Oh, yeah) when you're on top of me (Oh, yeah)
I know your man, he ain't controllin' you
But you still hesitate (Oh) 'cause you choose loyalty (Oh, yeah)
And I know your history (Hey), met him before your peak (Hey)
He's so connected to that woman that you used to be
But-but-but the *** what clogged your memory
A couple strokes, I'll put it in, then you'll belong to me

[Pre-Chorus: Doja Cat & The Weeknd]
I got a man but, I want you
I got a man but, I want you (Yeah)
And it's just nerves, it's just dick
Making me think 'bout someone new
You know I got so much to say
I try to hide it in my face
And it don't work, you see through
That I just want to get with you (Yeah, yeah, yeah, yeah)

[Chorus: Doja Cat]
And you're right (Right)
You right, I got my guy (I got my—)
But I, I can't help it, I want you
Said, you right (Yeah), I got my guy (Yeah)
But I (Yeah), I can't help it, I want you
Mô Tả Về Bài Hát You Right ...
Cập nhật loại Pop trên IMusic Prođã thấy bài hát You Right của các ca sĩ Doja Cat, The Weeknd được công bố với mọi người. Như là một đón đánh chí mạng đến người nghe. Hiện tại bài hát đang được rất nhiều người quan tâm. Các bạn có thể nghe, download (tải nhạc) bài hát, playlist/album, MV/Video miễn phí tại đây.

Ca nhạc Online You Right do ca sĩ Doja Cat, The Weeknd thể hiện, thuộc thể loại Pop mp3, tốc độ cao, Download Nhac - ca nhạc mp3, nhanh tay truy cập để được nghe nhạc online với chất lượng cao nhất - 320kb - lossless tại ImusicPro.Com.

Xin chân thành cảm ơn bạn đã ủng hộ website để ImusicPro.Com đạt chất lượng tốt hơn nữa!